30 Days of Visibility Challenge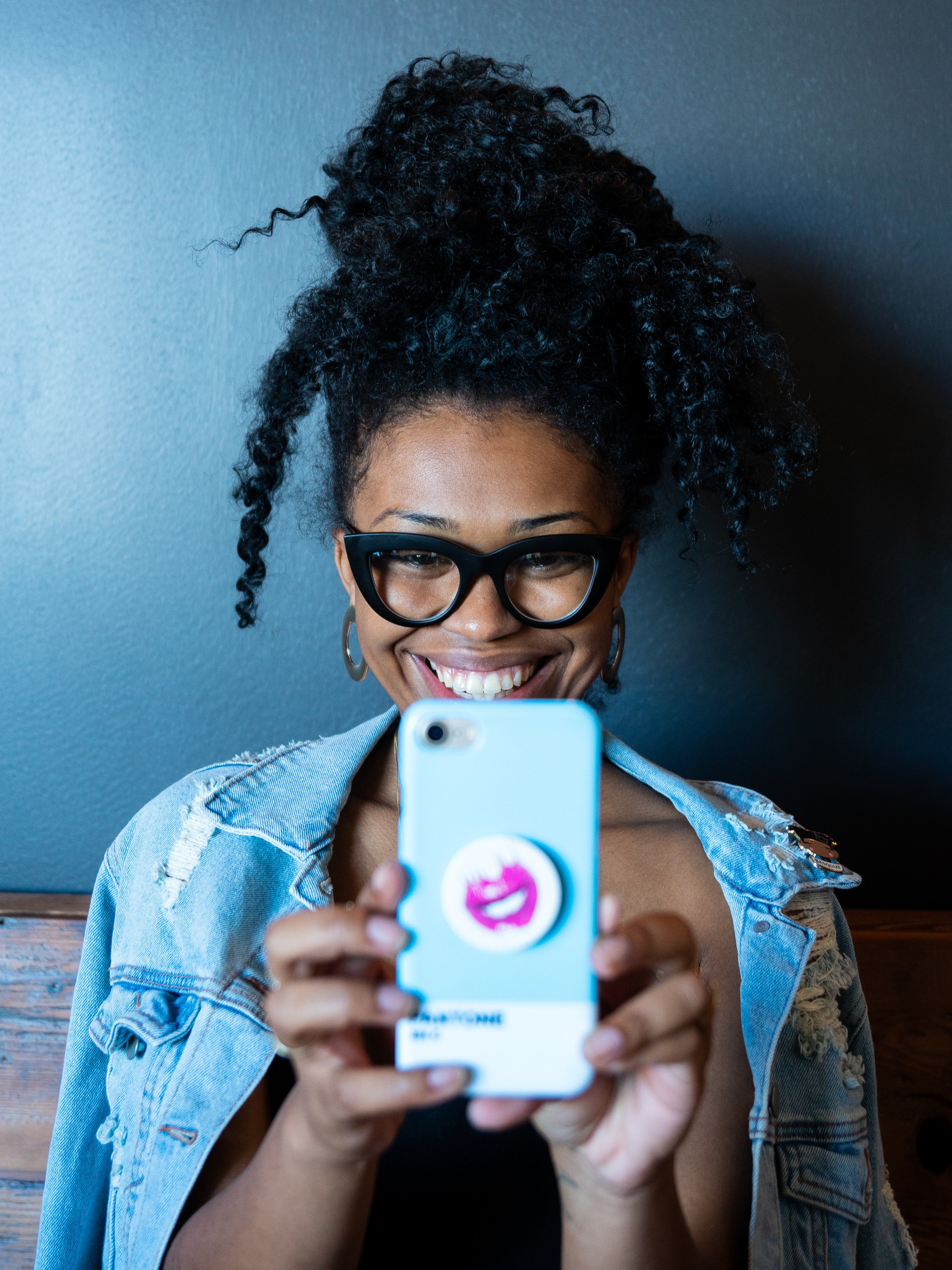 Share your work, message, or passion project online in a way that feels ENERGIZING and IN FLOW.
THE GOAL OF THIS FREE CHALLENGE
The main goal of this challenge is for you to START feeling comfortable and confident about putting your work, message, or passion project in the public eye via social media. The next goal is for PEOPLE TO GET TO KNOW you and your work, message, or passion project.


This challenge is based on the premise that in order to achieve both these aims, you need to use social media in a way that brings you ENERGY and FLOW. When you're ENERGIZED and IN FLOW, this is when you can authentically connect to your audience. This is when THEY can authentically connect to you.
Not convinced yet?
My dear, this challenge is for you if…
you're a *woman who struggles with fear and doubt when it comes to sharing your work, message, or passion project with the world. You know you need to share it on social media, but it just seems impossible to even get started.
You'd love to learn how to feel COMFORTABLE and CONFIDENT when communicating about this online because…
your work or passion project is deeply important to you — it feels almost as if you were put on earth to do it — and you know so many people could benefit from it, OR

you want to see things change in the field you're deeply passionate about and you know bringing awareness to this message could help.
But your fears and doubts get in the way.
you feel overwhelmed and intimidated just thinking of playing the social media game. Where would you even start? Facebook, Instagram, Twitter… Too many options!

you doubt you have anything valuable to share. You have no idea what kind of content you could create, and even if you did, you doubt anyone would want to hear from you.

the thought of putting yourself on social media makes you feel like you're standing in front of a crowd pointing fingers at yourself yelling, "LOOK AT ME!"
you worry about being ignored, judged, and criticized. People can be so mean online. It just doesn't feel safe to put your ideas and opinions out there.
HOW THIS FREE CHALLENGE WILL SUPPORT YOU
When you sign up for the challenge, I'll email you a HANDY GUIDEBOOK that:

describes what it means to post in a way that feels energizing and in flow. I'll give a few tips on how to do this.

gives suggestions as to WHAT can go in a post to help you gain visibility and engagement. This will also help you decide WHERE would be the most energizing social media platform for you to post on.

offers suggestions for best practices, which include a brief explanation on hashtags and other tips to help you post with confidence.

answers questions about safety and privacy, as well as frequently asked questions about content.

You'll receive your POSTING PROMPTS via email at various times during the challenge. I've created the prompts with your desire to share your work in mind.

**(Scroll down for an update about the community) This challenge is as much about COMMUNITY as it is about visibility. I know how much courage it takes to put yourself out there in social-media-land. I also know how much easier it is to be courageous with other people standing beside you. This is why when you join this challenge, you'll be able to join the #30DaysofVisibility Facebook group, and become part of a community of other brave women. If you're already a member of my group, The IN Crowd, you know I'm dedicated to creating safe and energizing spaces. This is my intention for our #30DaysofVisibility group as well.
If you're ready to take the challenge, click on the link below to sign up now. I can't wait to share this experience with you!
Why am I hosting this free challenge?
Two moments converged to inspire this challenge. The first was when I did research for my coaching practice and discovered that so many inspiring women were holding themselves back due to two main factors: they suffered from fear and doubt when it came to owning their accomplishments, and they weren't sure how to use social media to share their work.
The second moment was when my dear friend, and intuitive coach, April Monique, sent me a message saying she was going to start her own visibility challenge. As soon as I heard this, I knew I had to bring 30 Days of Visibility to a larger audience. With her encouragement, and a whole lot of divine inspiration, here we are!
As a soul and mindset coach who's dedicated to helping women shift their energy from self-doubt to feeling confident, I know what a valuable experience this will be for you. Thank you so much for joining. I can't wait to see you shine!
* This is a safe space for women identifying people.
** Thanks so much for your interest in the 30 Days of Visibility challenge! I launched the challenge on July 31 and it was HUGE success. Women from around the world gathered together and faced their social media fears and doubts and are currently reaping the reward: increased confidence in their ability to use social media as a viable way to share their work.
And while participants are still engaging with the prompts and the community via their personal social media venues, I've closed the Facebook group. This is my way of honoring the community experience we shared and to create space for new adventures to unfold.
That being said, I encourage you to do the challenge at your own pace. By following the prompts that come to your inbox, and by clicking on the #30daysofvisibility hashtag, you'll connect with all the other women who've finished the challenge or who are still doing it now. So while their's no current Facebook community, the community is still alive and well!

I'll reopen the community during the next community 30 Days of Visibility challenge because the community aspect is really transformative. Once you sign up for the challenge, you'll get updates as to when I'll launch the next community challenge. Thanks again!